What did you want to be when you were five years old? It may have been a physician, musician, or even a police officer. Many of us in the construction industry have always understood that we want to make things since it is what we love to do.
Although construction project management is not difficult to learn, some people may find it challenging to develop some of the necessary soft skills.
By using newer, more practical technology, construction organizations are expanding their operations. These cutting-edge technologies have inspired the construction industry to change and advance. A building project involves the application of technology in practically every aspect.
You might not be aware of a lot, and if you are, you could pass on the best invention for your construction job.
By increasing efficiency with real-time, automated task pricing data that offers you complete insight across all of your projects, services like construction job costing software simplify your workflow and streamline your company system.
Here are some ways that technology has transformed the building industry.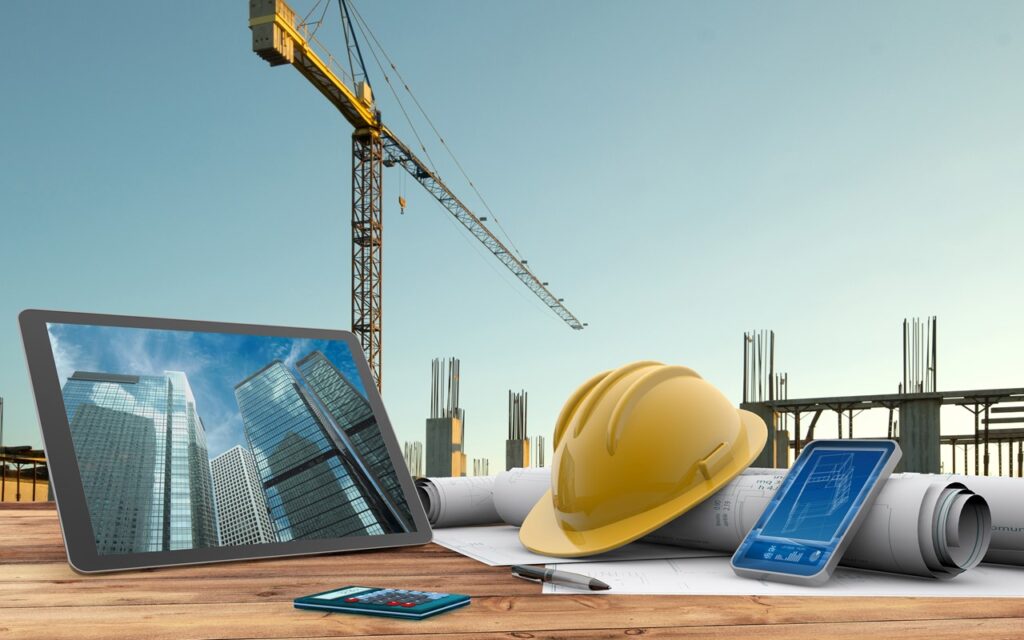 Drones
The most popular current building technology is drones. They can conduct site inspections more quickly and accurately than a ground team, and they are more cost-effective than aerial photographs. The data from their HD cameras can be used to develop dynamic 3D or elevation data, models, and methods.
Drones' ability to securely inspect difficult-to-reach areas, such as bridges and huge structures, is another advantage. They can be used to oversee employee performance on a job site and to track projects.
You may be able to watch construction sites from the comfort of your office thanks to drones that broadcast live footage from them.
Software for Job Costing
You can now automate your work costing procedure with new job costing software. You won't need to produce reports to know where you stand anymore. You can get information quickly through the app's dashboard.
You can find all the information you need in these programs. Among other things, they have sections for pending items, at-risk or obsolete items, key performance measures, and approvals. A cost and income overview and the option to drill down are also included.
All of your assignments, including the contract terms and invoice details, will be readily available to you.
The job pricing element in these systems also enables you to drill down into each item up to five layers deep. In a matter of seconds, you will get a clear understanding of the task cost, pricing type, direct costs, phasing, CSI division code, and a lot more of your bookkeeping information.
The Internet of Things (IoT)
The use of technologically based tools and equipment to enable optimal resource utilization with proper technological planning, regulated costs, and reduced risks is the sole objective of IoT in the construction sector.
Here are 5 ways in which IoT may boost productivity in the building sector.
Monitoring project progress
Keeping an eye on the job site
Ensuring worker security
Remote management of personnel and equipment
Making daily task management easier
Virtual Reality
Users can engage with a virtual environment created by VR to replicate real-world situations.
By overcoming long-standing problems, cutting-edge technology called virtual reality (VR) is revolutionizing the construction industry. The virtual reality inside the building is the following stage of 3D modeling. The project is thoroughly modeled virtually, much like 3D modeling. It entirely submerges the user in the virtual environment, as opposed to 3D modeling.
Here are 5 ways that virtual reality might boost productivity in the building sector.
Cut back on-site visits
Address issues before they arise.
Enhance the client experience
Improved Instruction and Safety
Improved Cooperation
Modeling of building information (BIM)
BIM makes it possible for building designers, engineers, and contractors to collaborate and communicate more efficiently.
Building information modeling is quickly emerging as one of the most important developments in construction technology due to its numerous benefits in terms of cost, safety, and efficiency.
Augmented reality (AR)
With the use of augmented reality (AR), it is possible for workers to operate in dangerous areas more safely.
Project planning and communication are only two of the many uses for AR in the building industry.
Here are 5 ways that augmented reality might boost efficiency in the building sector.
Safety Education
Project information that is current
Group cooperation
Project Scheduling
Making project changes
Construction Project Management Automation
Construction projects require a sizable crew and meticulous planning, whether they are for houses, restaurants, or corporate facilities. To make your company's system simpler, employ project management software designed for construction businesses.
Even if each step of a building project is challenging on its own, when taken together with the other steps, they become even more challenging.
Project management software was developed for this reason. Building project management software often incorporates file storage and administration because every construction project necessitates a substantial volume of papers. A corporation that uses better software operates more effectively.
Final Thoughts
Your workers are your company in the construction industry. Employ dependable, knowledgeable, and skilled individuals. By rewarding and advancing your top employees for their loyalty and dependability, you can keep them on board. Include worker's compensation insurance to reassure them that they are protected while working for you and to give them peace of mind.
Your staff members prefer to be led over managed. If you are a great leader, your team will follow you wherever you go. Your staff will come to the conclusion that you don't trust them to make wise decisions and properly perform their duties if you try to oversee every area of their work.